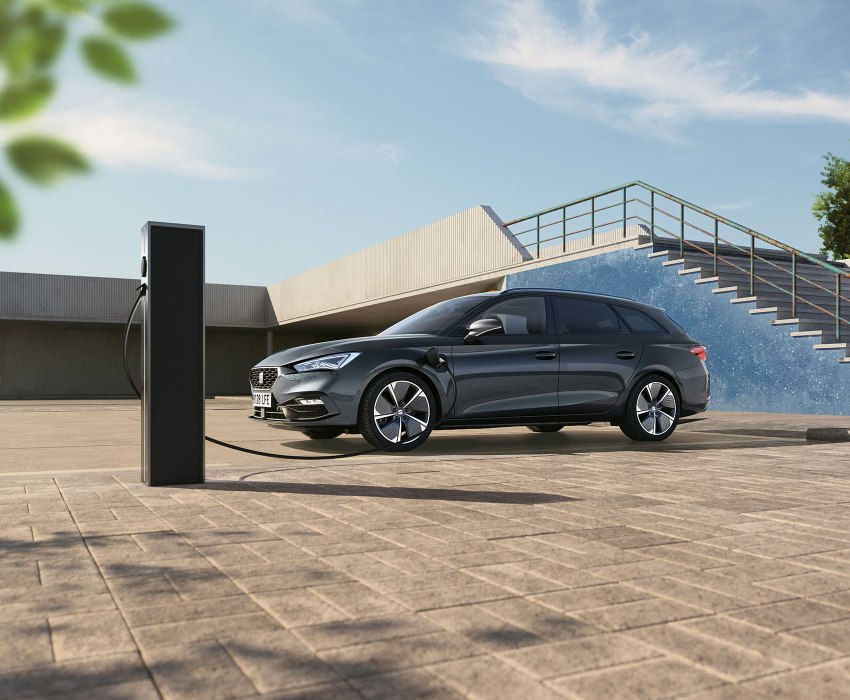 SEAT Leon Estate e-HYBRID (PHEV)
Want the best of both worlds?
More space. More range. The new SEAT Leon Estate e-HYBRID runs on 100% electric power, switching to petrol only when the battery needs recharging.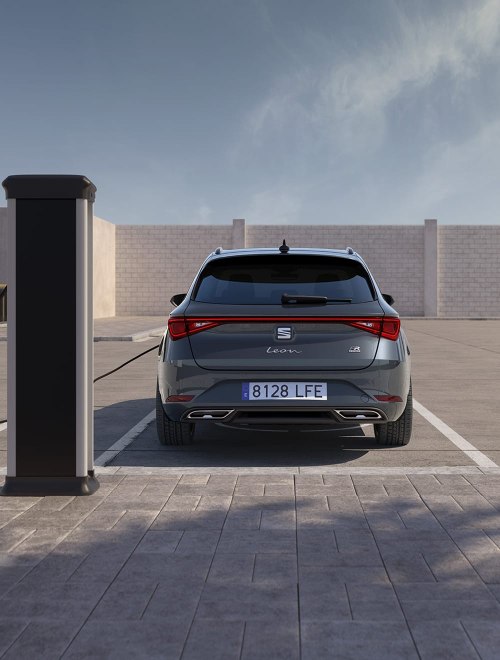 What is an e-HYBRID?
Electric. Petrol. More power.
The new SEAT Leon Estate e-HYBRID is a Plug in Hybrid Electric Vehicle or PHEV. Like most hybrids, it can recharge the battery automatically but you can also charge the battery by plugging it in. This means it will use the electric motor first and will only resort to the petrol engine for extra power.
To recharge, you simply plug it into a conventional power network. This advanced technology means that the new SEAT Leon Estate e-HYBRID potentially has more range than a pure battery electric car.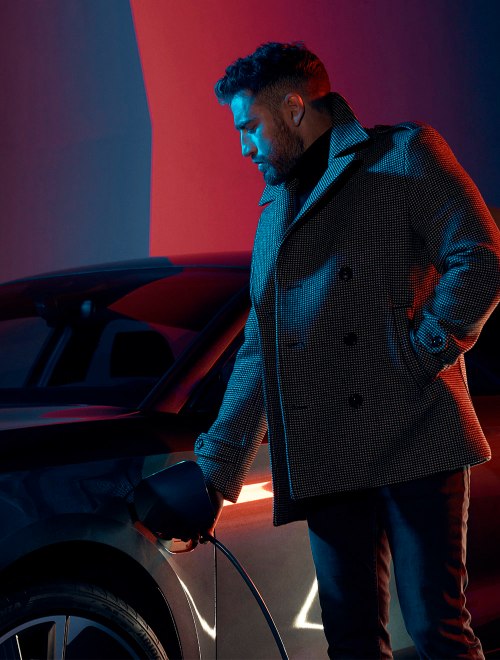 e-HYBRID Benefits
Power your day in new ways.
Unlike a pure electric car, the New Leon Estate e-HYBRID lets you increase your total range thanks to flexible charging options.
The electric engine uses regenerative braking to increase range.
Travel up to 36 miles* with zero CO2 emissions.
Charge and use the battery when it suits you.
Save money on your daily commute.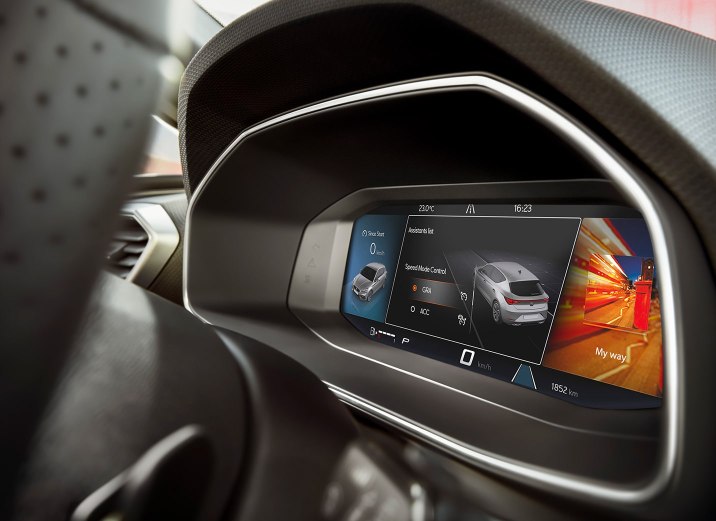 Power
Performance
The plug-in 85 kW electric engine is combined with a 1.4 litre TSI engine to achieve 204 PS of power. Stronger together.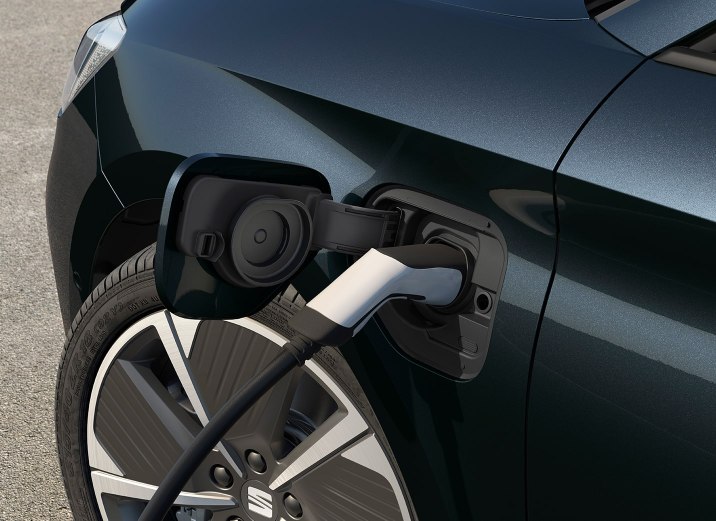 Power
Range
The new SEAT Leon Estate e-HYBRID gets you where you want to go. Choose only electric mode for up to 36 miles* of range or opt for both electric and petrol to work together for a range of up to 497 miles*.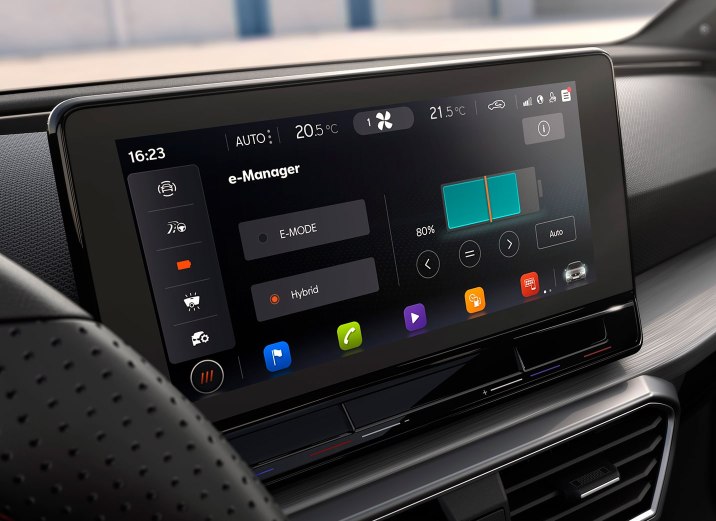 Power
Self-charging
Who would have thought that braking helps you go further? Regenerative braking recharges the electric motor to give you more power on the road.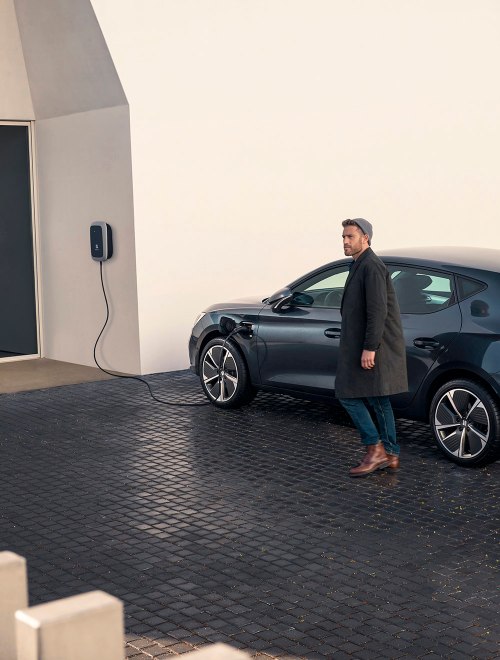 Charging
Energise your day.
Ready to power up? At home or on the road, plugging in your new SEAT Leon Estate e-HYBRID is quick and easy.
0 to 100% in under 4 hours with a home wallbox charger (Pod point).
0 to 100% in 6 hours with a conventional 3-pin plug.
THERE'S A VERSION FOR EVERYONE
Choose your
New Leon Estate e-HYBRID